Ultimate 8-Hour Cycling City Tour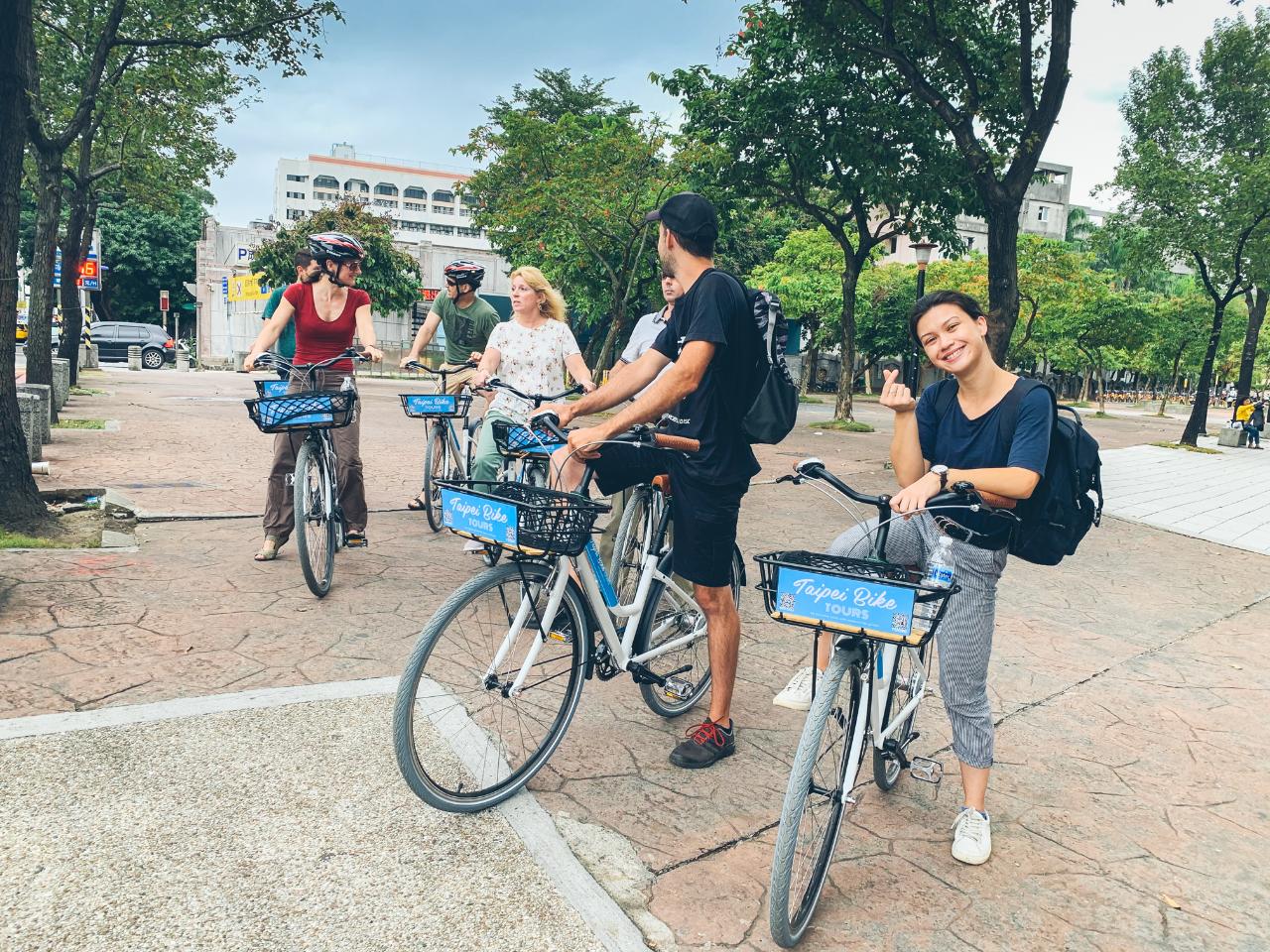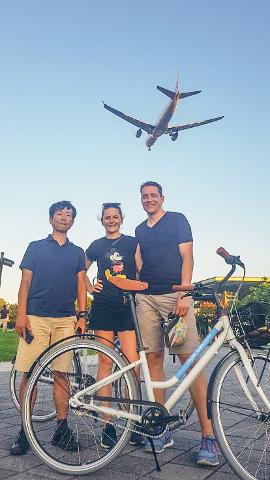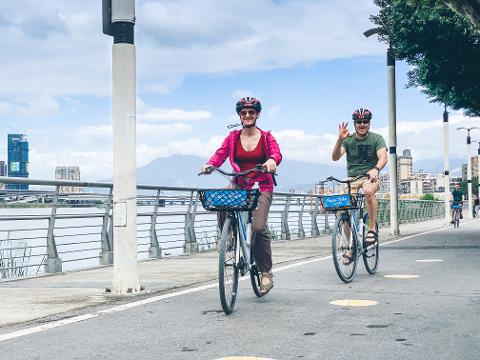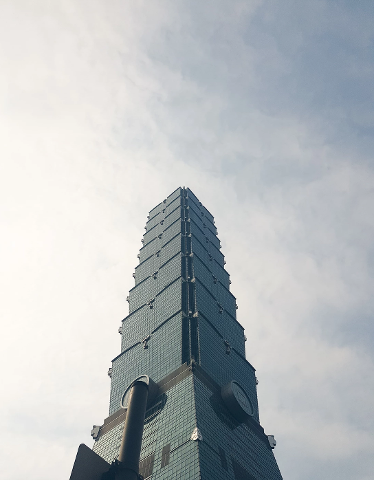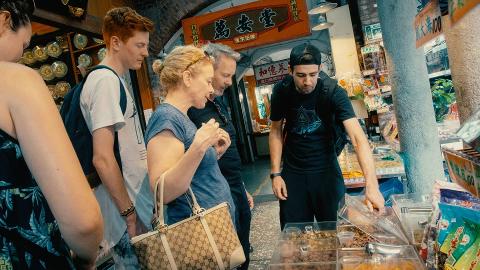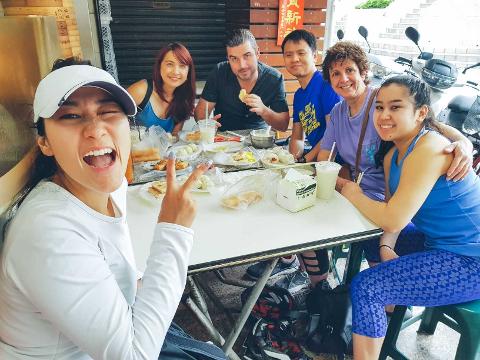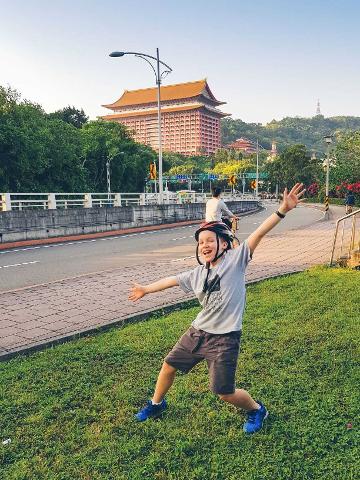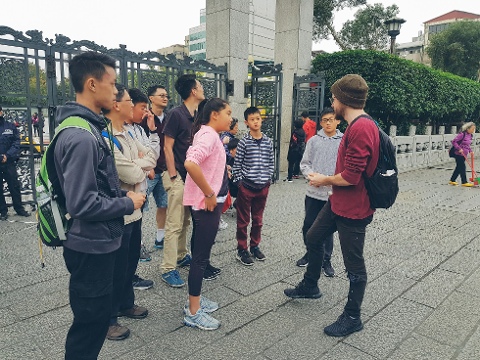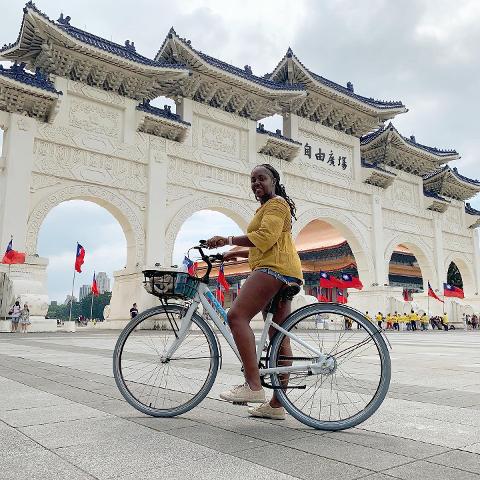 Duration: 8 Hours (approx.)
Location: Taipei City, Datong District
ULTIMATE 8-HOUR CYCLING CITY TOUR

---
Beginner Level : ✵✵ | TIME : 8 HOURS | Bicycle: Giant Momentum 150cm - 195cm
---

Hop in the saddle for an 8-hour bike tour of the city, and discover the charms of Taipei as you explore it like the locals do, by bike. On this comprehensive bike tour, we cycle in a giant loop through the downtown Taipei area while experiencing over 20 of the key attractions this city has to offer! While an 8-hour ride might sound exhausting, it is actually quite manageable. Perfect for active types, the experience includes delicious food, beautiful sights, commentary from your guide, and lasting memories on this exciting all-day adventure! Breakfast and lunch is included on this tour.

Join one of our experienced team on an adventure that takes us 35km around Taipei, and explore the city like the locals do.
---
COST INCLUDES:
Bicycle
Local Guide
Breakfast
Lunch
Helmet
Bottled water
---

WHAT TO BRING
Sun Block (summer)
Light Jacket (winter)
---

WHERE TO MEET
Please meet at our headquarters on No. 9重慶北路二段70巷大同區台北市103. Cash payment and disclaimer can be done at this location.

---

ITINERARY
Traditional Breakfast Eatery- We begin our ride with an included and hearty breakfast of danbing, dumplings, youtiao, soy milk, scallion pancakes, sesame cakes, and many more traditional breakfast foods.

ShuangLian Morning Market- A traditional street market where locals come to buy produce, meats, clothes, and other essentials.

WunChang Temple- A Daoist temple dedicated to a deity of culture and literature that is nestled inside the morning market.

DiHua Historical Street- A 19th-century riverside trading hub for herbs, medicines, dried goods, fabrics, teas, and other products.

Xiahai Temple- A festive temple often visited by those seeking to improve their love life.

Danshui Riverside Bikeway- A spacious and scenic bike path along an expansive river with open skyline views.

Longshan Temple- The most famous, and arguably the most alluring, temple in Taipei.

Presidential Office Building- Built by colonial Japanese, this building now serves as the office of Taiwan's leader.

Jing Fu (East) Gate- The rebuilt east gate of the wall that once enclosed the capital city.

CKS Memorial Hall- A grandiose memorial dedicated to the former leader of Taiwan and of the Chinese Nationalist Party.

Taipei 101 base- Stare in awe straight up at the 101-floor skyscraper towering over you.

Xinyi Shopping District- Bike through an upscale shopping district where you can get a glimpse of modern Taipei.

Sun Yat-sen Memorial Hall- An imposing memorial dedicated to the founder of the Chinese Nationalist Party where we can admire the precision of the changing of the guards ceremony.

Rainbow Bridge- 167m Long walking bridge that passes over Keelung River.

Keelung River Bicycle Trail- An expansive bicycle trail along the Keelung River with picturesque views of downtown Taipei.

Grand Hotel Taipei base- Arguably the most immaculate hotel in Taipei that has housed notable guests such as Richard Nixon, Bill Clinton, and Nelson Mandela.

Shilin Night Market- The largest and most famous night market in Taipei. The ideal place for finding delicious street food, fun games, and stylish clothes.

We wrap up the tour back at the starting point at the Taipei Bike Tours Office.